Dear merchant registered on the circuit, as you know our ecosystem is not yet Live and therefore available for exchanges of goods and services between participants. That doesn't mean you don't have a way to start immediately having cheap returns with the Blockeras circuit.
IF YOU'RE NOT REGISTERED YET
If you own a business such as a gym, a sports center for kids or if you are a professional or if you have a database with lots of customers, this is the right opportunity for you to create an additional income over time.
The process is very simple, just email us to marketing@blockeras.com and we will send you the Blockeras convention service.
We will have you contacted by the reference salesman who will plan with you a winning strategy to inform all your customers of the birth of our network. The goal is clear, to have your customers register on the Blockeras site through your REF CODE.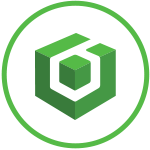 IF YOU'VE ALREADY REGISTERED
If you have registered and have your own showcase you know that the goal of the network is to make the merchant increase his turnover and revenue. Once your customers have registered under your code, they will guarantee you continuous returns in commissions deriving from the purchase of BLK Tokens and in general from all purchases that we will make available in our SHOP over time.

When the network is finally online, the individuals who had the opportunity to get to know us and register through your account, will shop over time and therefore enjoy an income thanks to a single well-planned initial promotional activity.
Business - Online – eCommerce
We have developed a public API service (acronym for Application Programming Interface) for merchants who will be able to connect and integrate their website or management system with our back-office. The integration through the APIs will ensure that every customer who purchases products or services from the merchant's website will be registered on the Blockeras website automatically and under the referral code of the merchant himself.
This service will allow each merchant to create a second database with economic benefits being able to earn Euro and especially other BLK Tokens over time. The same merchant can decide whether to reward the customer by giving away some of the BLK received by Blockeras so that the customer can spend them on the loyalty network. Shops who decide to enter the network during the promotion period receive:
12 MONTHS OF ADVERTISING SHOWCASE AT A COST OF 8
NON-RE-PAYMENT OF BLK TOKENS UP TO 100,000€ OF TURNOVER TO BE SPENT ON THE NETWORK
POTENTIAL INCREASE IN TURNOVER THANKS TO NEW CUSTOMERS
POTENTIAL PROVIDENTIAL RETURNS